Regular price
$240.00 CAD
Regular price
Sale price
$240.00 CAD
Unit price
per
Sale
Sold out
Blueberry or Saskatoon berry earrings, made with hand-dyed caribou hair, glass seed beads, with sterling silver hooks & hardware. Gold filled hardware can be requested for an extra cost of $5-15 CAD.
This product is only for the blueberry earrings without tassels. Detachable elements can be added upon request.
horse hair tassels(+$50cad)
moose hide fringe(+$90 to $140cad) 
These earrings are customized to your choice of vintage beads, colours, findings & fringe detail. You will be contacted through email once I start your pair(within 1-7 weeks). Then we will get started on designing your customs!  
**** This is one of my last times opening customs. There is no time frame given for completion. Buyers can expect their earrings between 1-5 months****
Share
View full details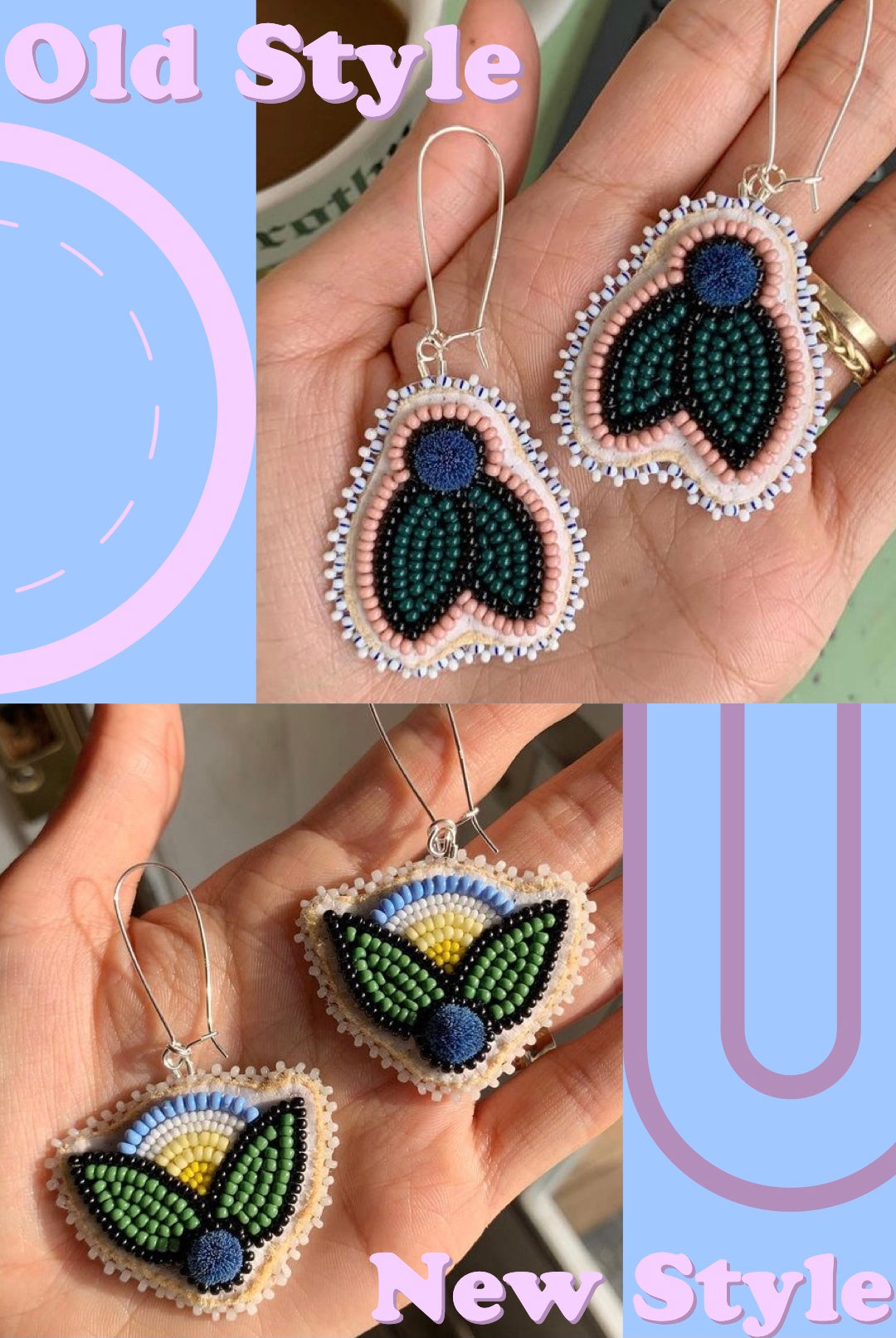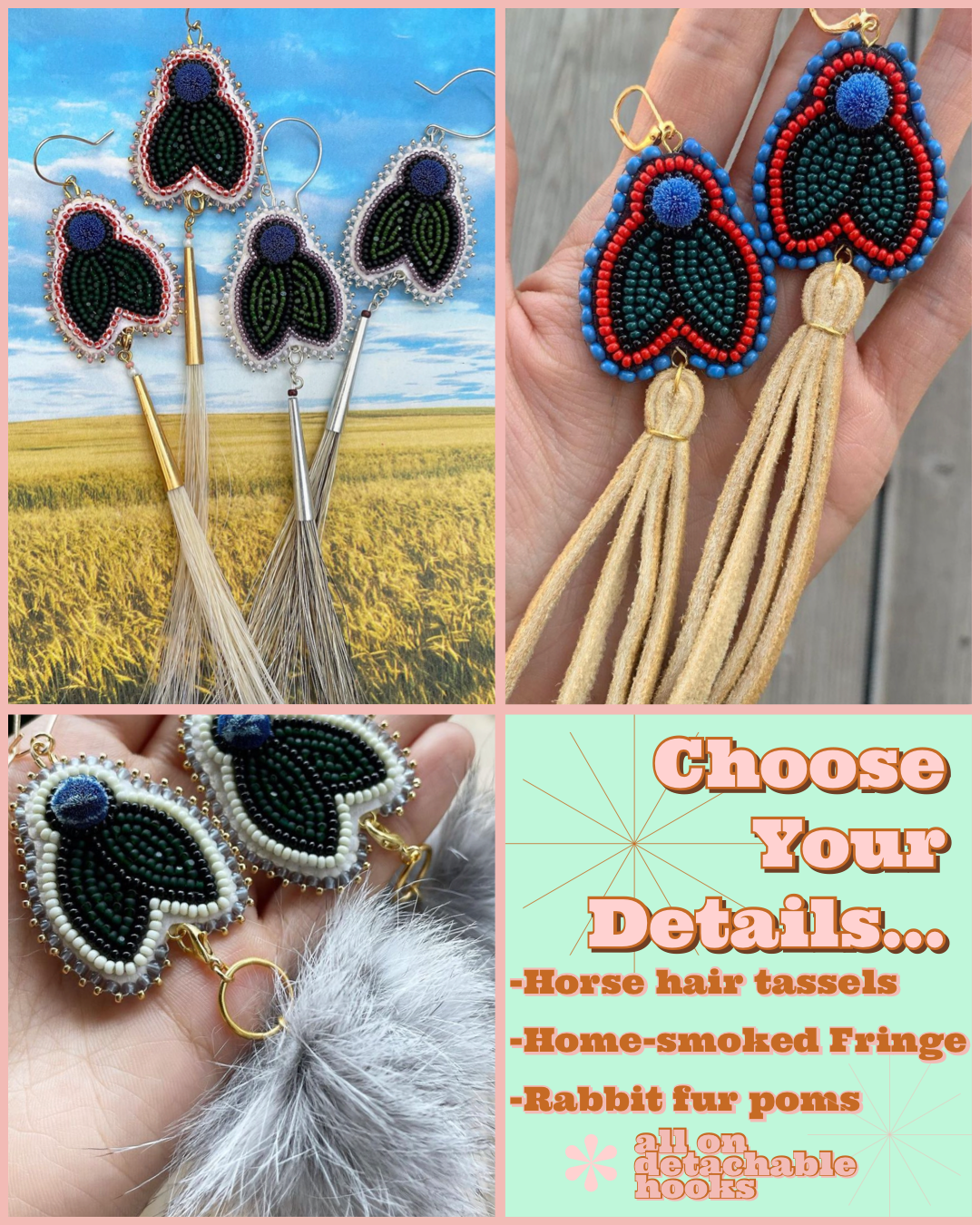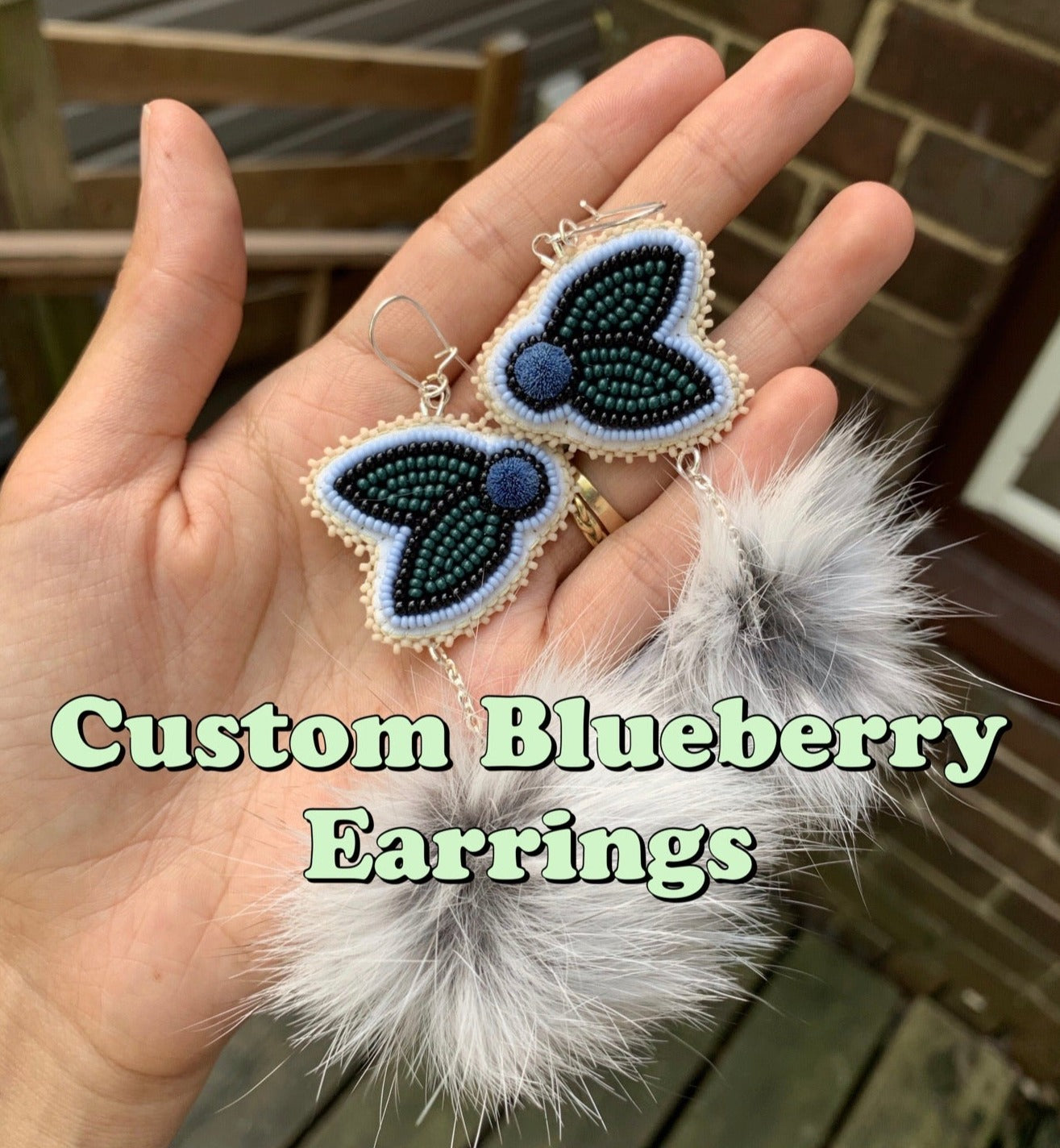 The most amazing medicine ever
The pictures never do Indigenous beadwork justice because when you get your package and open your beadwork it is 1000 times more beautiful than you imagined. The thought and care into designing these blueberries is beyond incredible. These babies will come with me to every gathering, conference, powwow and I'll probably defend my PhD in them, I love them so much.
Works of art
I am in love with the gorgeous earrings that Skye made. They are so beautifully delicate and intricate, and I am in awe that I own a pair of these earrings of my own. The moose hide also smells so good! 11/10. Thank you so much, Skye!
Beautiful, glorious blueberries
The custom blueberries Skye made for me are my favorite material possession. Wearing them makes me feel secure in my power as an Indigenous woman - and I always get compliments about how lovely they are!
Made with Care
I recieved a pair of blueberries from Skye last year and they are definitely one of my favourite pieces in my collection. Everything is always made with so much care and thoughtful intentions. You can really see the time and quality that is put into the pieces.
They are a staple to anyone's collection!
One of my most prized possessions
I ordered these in 2020. Every part of these pair of earrings are perfect. They have maintained their perfectness 3 years later. Skye is an exemplary business woman that always ensures the quality of her products and keeps the feelings of her customers at the front of her mind. I will always enjoy watching her success.